Our RAP (Reconciliation Action Plan)
Message from Keolis Downer's CEO
I am proud to present our inaugural Reflect Reconciliation Action Plan (RAP). This is an important milestone for Keolis Downer as it demonstrates our dedication to provide meaningful and sustainable outcomes that advance reconciliation and help us to form mutually beneficial partnerships with Aboriginal and Torres Strait Islander peoples and communities.
Our company's purpose is to enhance lives in the cities and regions where we operate, by delivering safe, smart and sustainable mobility solutions that are inclusive and adapted to the diversity of the communities that we serve.
This RAP is an essential part of our diversity and inclusion strategy. It provides a framework for our actions towards reconciliation and will seek to: create culturally safe spaces to encourage self-identification of employees, develop our cultural competency at all levels, build strong guidelines and policies to overcome unconscious bias, provide pathways for training and employment, and engage with Aboriginal and Torres Strait Islander businesses through our supply chain.
The implementation and delivery of our inaugural RAP affirms our commitment to reconciliation as well as Aboriginal and Torres Strait Islander peoples and their communities.
Throughout the development, implementation and delivery of this Reflect RAP, Keolis Downer developed a RAP Working Group (RWG), which was made up of a diverse range of employees throughout different areas of expertise across our business.
The key initiatives implemented under our Reflect RAP include:
Developing a cultural competency training package for all employees which will define cultural competency throughout the business, and also be included in induction training for all new employees, and educating all senior leaders to build their cultural competency.
Developing initiatives to improve and increase Aboriginal and Torres Strait Islander employment outcomes
Providing support to local entities to ensure they are aware of opportunities to work with Aboriginal and Torres Strait Islander businesses to increase procurement and supplier engagement
Providing opportunities to build and maintain relationships between our employees and Aboriginal and Torres Strait Islander peoples by participating in National Reconciliation Week, NAIDOC week and other key events across the organisation.
We acknowledge the ongoing effects of colonisation on First Nations peoples and the resulting inequalities which still exist today, and we want to make a difference to achieving equity and Aboriginal and Torres Strait Islander self-determination.
We know our reconciliation journey has a long way to go, but we are strongly committed to making a meaningful contribution to the Aboriginal and Torres Strait Islander communities and promoting cultural awareness, respect and creating opportunities.
We are excited to be on this journey. View our 2021/2022 RAP.
David Franks
Chief Executive Officer
Keolis Downer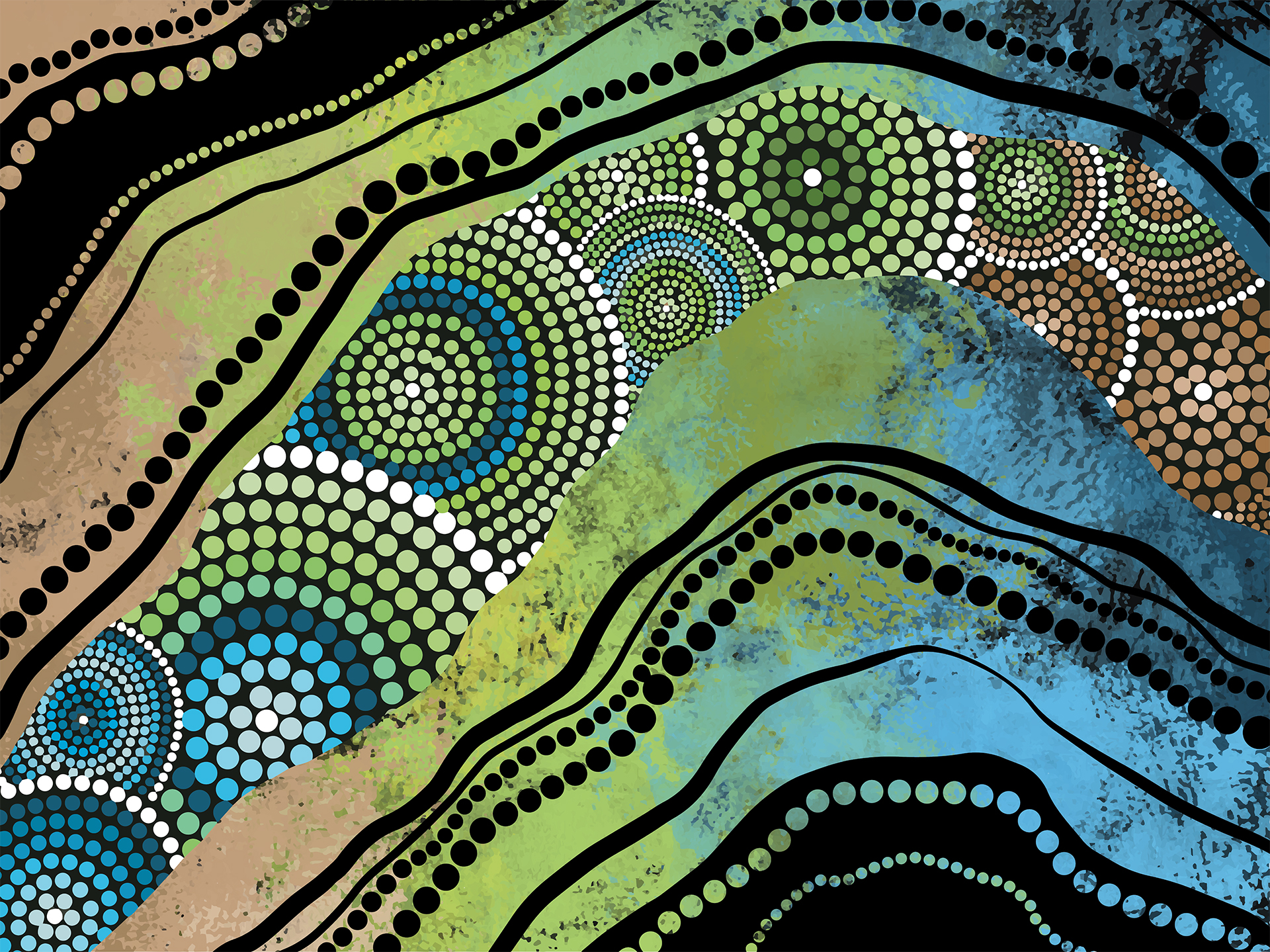 To formally express our commitment to reconciliation and represent our story we have developed a dedicated artwork for our company, which has been designed by an aboriginal artist, Elizabeth Close.
The artwork speaks to our businesses, and the concept of journey. The palette used for the artwork incorporates our corporate colours as well as earth tones to signify the connection to the land.
The journey lines, in a variety of thicknesses, refer to the concept of reflection and the journey of reconciliation, whilst also representing the literal journey of our passengers.
The dots refer to the different modes of transportation that Keolis Downer operates and also speaks to the diversity of the passengers that use public transportation.
Events of Significance
26 May — National Sorry Day
This day marks the anniversary of the 1997 tabling of the Human Rights and Equal Opportunity Commission National Inquiry into the Separation of Aboriginal and Torres Strait Islander Children from their Families, Bringing Them Home (April 1997).
27 May to 3 June — National Reconciliation Week
The week begins on 27 May, being the 1967 Referendum, and ends on 3 June with Mabo Day, commemorating the High Court Mabo Decision.
27 May — The 1967 Referendum
On 27 May 1967, the Australian Government held a referendum which was a momentous turning point in Australian history that altered our Constitution. More than 90 per cent of Australian voters chose 'Yes' to count Aboriginal and Torres Strait Islander peoples in the census and give the Australian Government the power to make laws for Aboriginal and Torres Strait Islander peoples.
3 June — Mabo Day
This day commemorates the anniversary of the 1992 High Court decision in the case brought by Eddie Mabo and others, which recognised the existence in Australia of Native title rights.
First full week of July — NAIDOC Week
The first Sunday of July sees the beginning of a week dedicated to Aboriginal and Torres Strait Island peoples to celebrate NAIDOC (National Aborigines and Torres Strait Islander Day Observance Committee) Week. It is a celebration for Aboriginal and Torres Strait
Island peoples of their survival. It is also a time for all Australians to celebrate the unique contribution of Aboriginal and Torres Strait Islander traditions and cultures.
4 August — National Aboriginal and Islander Children's Day
This day was first observed in 1988 and each year it has a special theme. The Secretariat of National Aboriginal and Islander Child Care produce a poster to celebrate the day.