On-demand mobility plays a key role in enhancing the vitality of suburban and rural areas
On Demand Services
Keolis Downer is an Australian pioneer in the successful delivery of On Demand services including curb to curb, curb-to-hub, pre-booked services. We have so far trialled and/or run five services in Australia, including Australia's most popular On Demand service, Keoride Northern Beaches, which is a collaboration and partnership with TfNSW.
On Demand Transport is an advanced, user-oriented form of public transport characterised by flexible routing of small to medium vehicles operating in shared ride mode between pick up and drop off locations within a service area, according to passenger needs.
In Australia, Keolis Downer has been operating On Demand services since 2017, and has delivered more than 1.1 million passenger trips and more than 7 million on road kilometres. Based on this experience, we have learned to design and deliver On Demand services, which meet customer needs and provide network efficiency by supporting integrated transport, delivering safer, more personalised, accessible and connected transport journeys. We focus on building a personalised customer connection through our Drivers and world-leading technology.
We combine our lessons learned with our detailed analysis approach to network design and develop an innate understanding of the opportunities and challenges. This has enabled us to develop On Demand Service proposals with untapped potential, providing higher service levels, greater network coverage and improved integration with broader transport networks.
Keolis Downer has experience at integrating ticketing systems on board in vehicles and within Apps to allow for seamless integration between transport modes and an enhanced customer experience. This integration includes with third party Apps that enable Mobility as a Service offerings.
Our experience also extends to delivering On Demand services with different vehicle types and mixes and in various service areas including regional centres and locations.
SOLUTIONS ADAPTED TO REGIONAL PRIORITIES
Low or irregular flows, sparsely populated areas, off-peak periods… each region has its own challenges and priorities. Therefore, we have developed an approach to offer tailor-made solutions, suited to the needs of each local authority. Both the technology and the operating model are selected to ensure the on-demand mobility service runs in an optimal way.
Keoride Northern Beaches – 2017 to current (over 98% customer satisfaction delivering around 20,000 trips per month –  over half a million trips delivered since first launched)
Keoride Macquarie Park – 2018 to 2020 (Over 80,000 trips delivered in 24 months)
Keoride Mount Barker – 2020 to current (Fastest growing On Demand trial in Australia, delivering around 10,000 trips per month)
Keoride Barossa – 2020 to current (App-based booking service delivering around 500 trips per month)
Newcastle Transport On Demand – 2017 to current (86% of customers book using the Newcastle Transport On Demand app, delivering around 5,000 trips per month)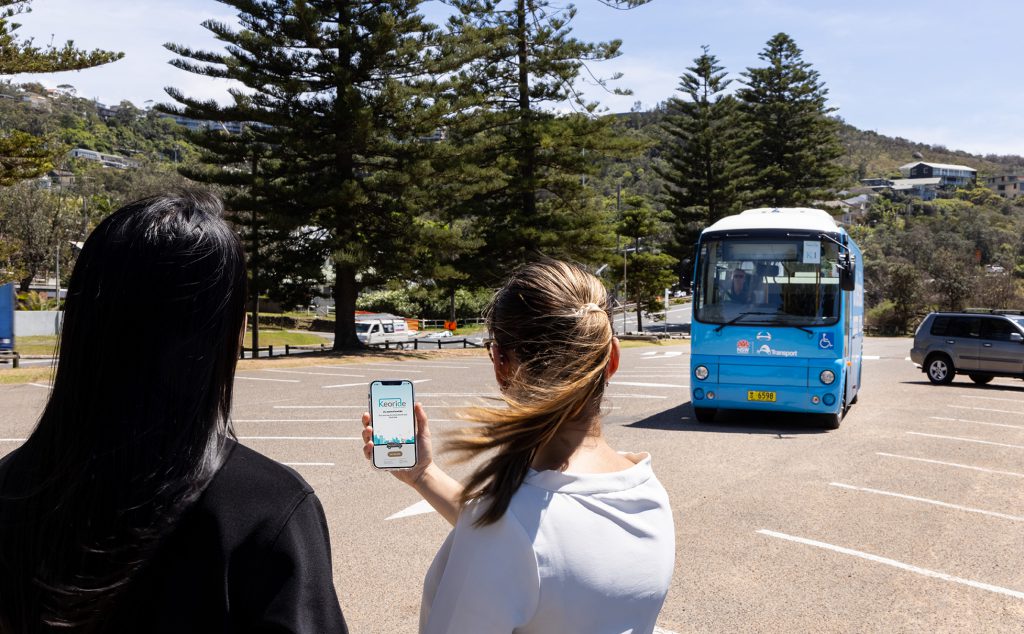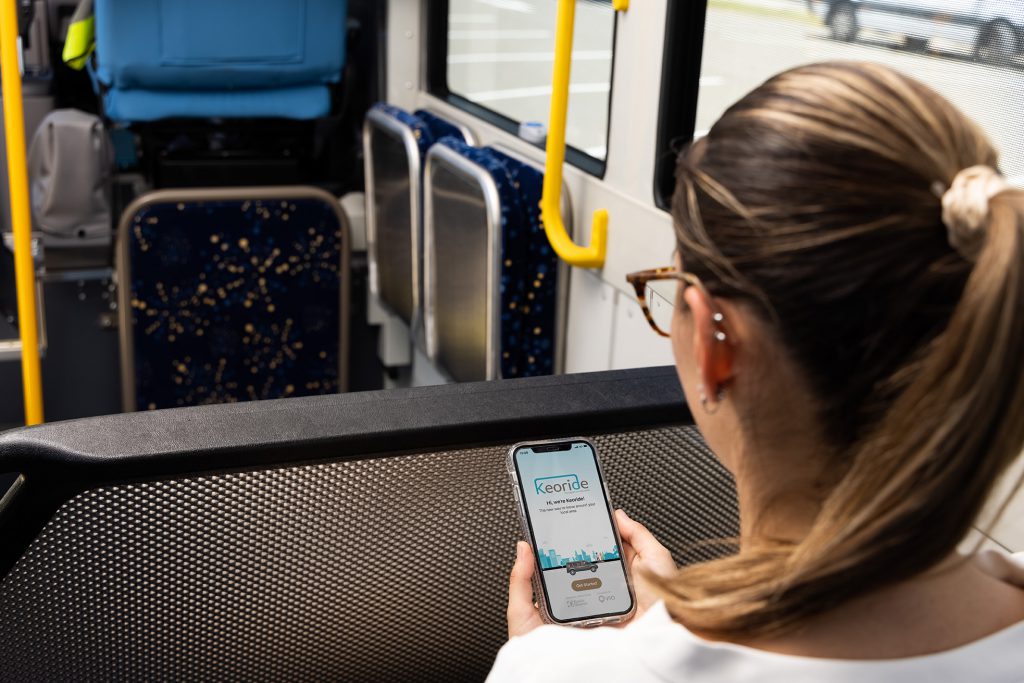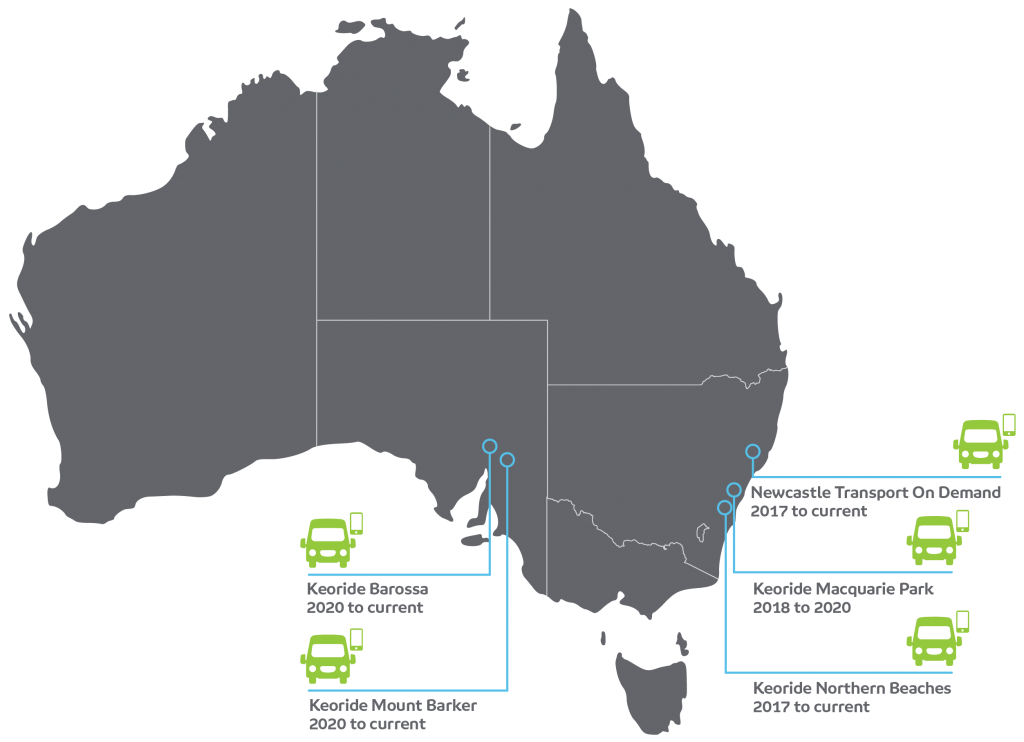 Outline of a typical On Demand Service customer journey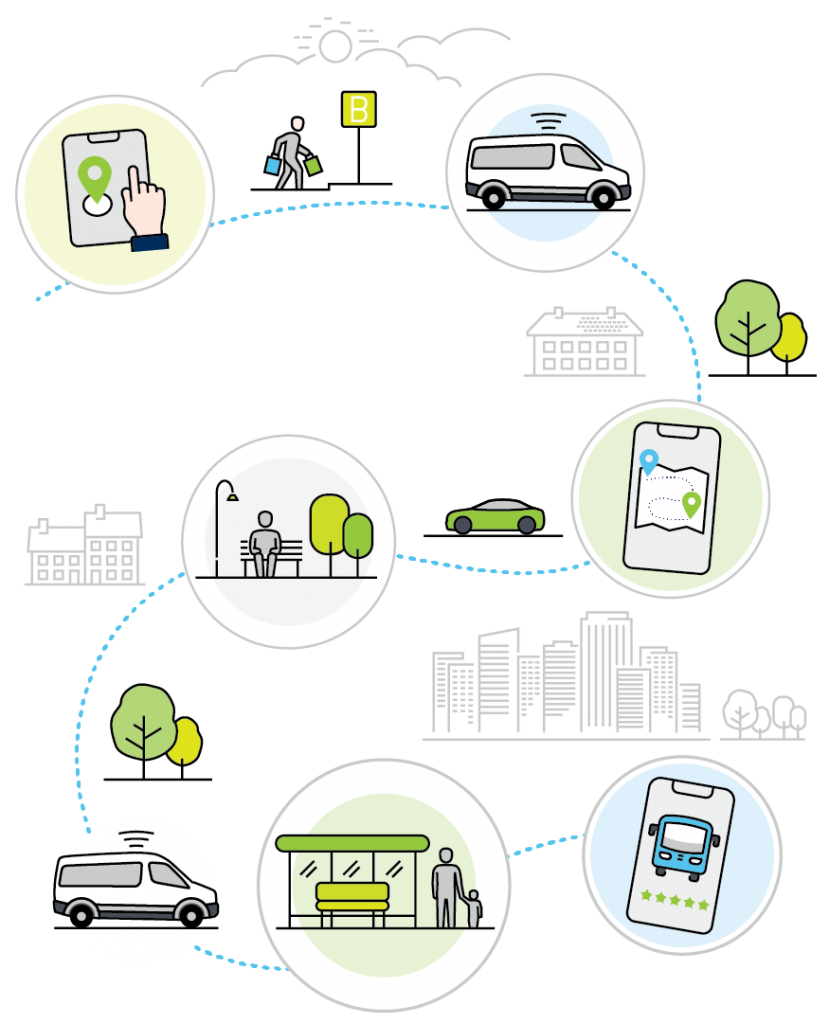 Our international On Demand Transport experience:
With extensive international operations overseas, we bring key learnings to our Australian on demand services.  We draw on expertise from:
65 – Keolis networks around the world offer on-demand mobility services
380,000 – trips per year operated by Filéo in Roissy, the largest on-demand mobility service in Europe
95% of Keolis' urban networks in France provide on-demand mobility services
To find out more about our international experience visit Keolis at: https://www.keolis.com/en/on-demand-transport-customised-mobility-solutions
Get in touch today to see how we can help unlock your transport networks potential!
For further information, please contact:  Joanne Murray, Head of New Mobilities on email joanne.murray@keolisdowner.com.au