Zero Emissions and Sustainable Transport (ZEST)
The diagram below represents Keolis Group commitments. By 2030, Keolis aims to:
Reduce carbon intensity per km linked to traction by -30% in 2030 compared to 2019
Grow share of km travelled with alternative energies (bus & coach) x2 in 2025 / x3 in 2030
Grow ISO 14001 certified revenue generated from 44% in 2020 to 80% in 2030
and through the ETCoE we are ensuing that Keolis Downer contributes to these commitments.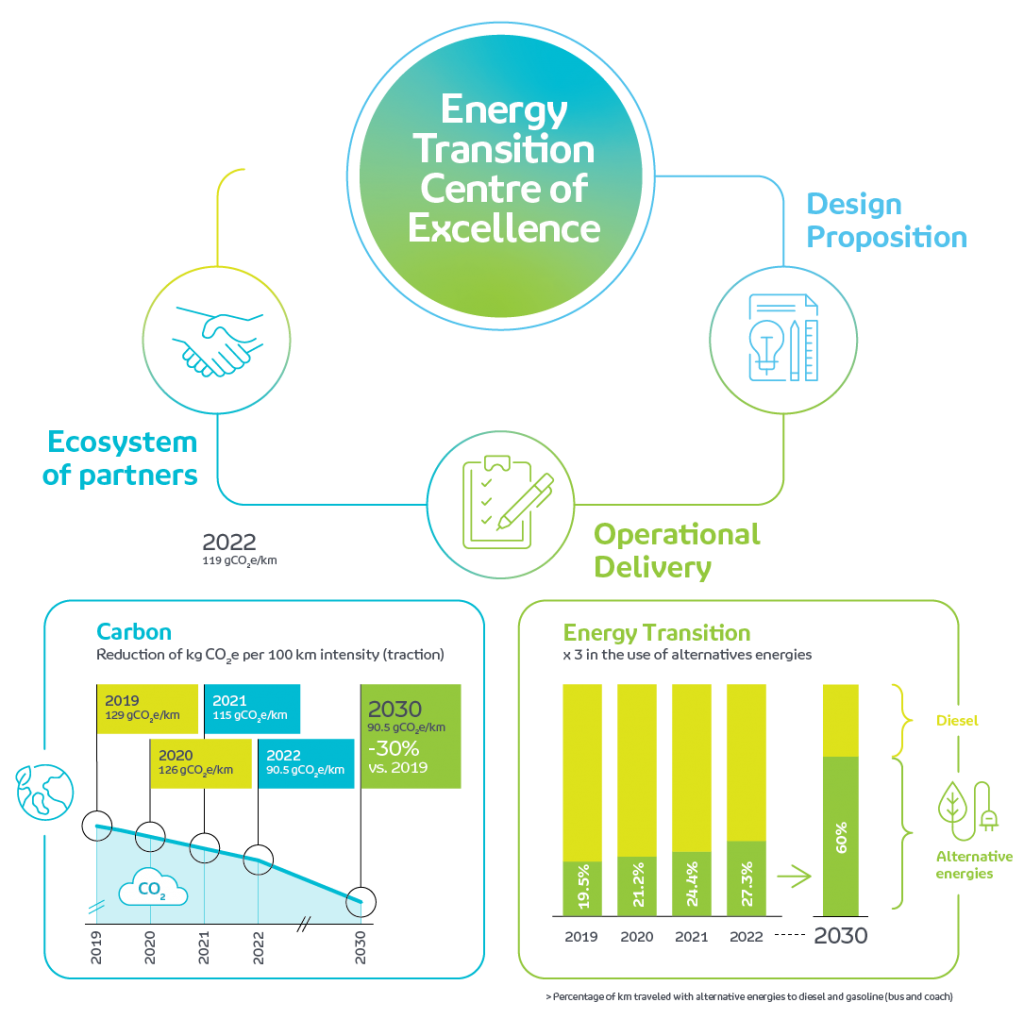 Keolis Downer aims to be the partner of choice for public transport authorities in Australia. As such, our constant focus is to design and deliver services that are safe, performant, reliable. sustainable and innovative, with a constant focus on the customer.
Think Like a Passenger is at the centre of our culture and what we do every day.
With the world moving to greener public transport solutions, Keolis Downer has embarked on an exciting journey to become the largest operator of zero-emission public transport services in Australia, cementing Keolis Downer's commitment to support PTAs and accelerate the energy transition with large-scale deployments in public transport.
With a pipeline of 200+ electric buses to implement in the coming years in Australia, Keolis Downer has established ZEST for the energy transition, to encourage information sharing locally and internationally, with an approach based on continuous improvement.
ZEST brings together all skills necessary to support the energy transition in Australia, from design to delivery.
Experts from ZEST will bring together key stakeholders from the industry to accelerate the energy transition by sharing international knowledge and developing a local ecosystem of partners.
ZEST brings a comprehensive end to end solutions approach to support PTAs deliver on their commitments and accelerate the energy transition in Australia.
Through ZEST, Keolis Downer will also train future professionals, by providing opportunities for graduates and young professionals to have hands-on experience and contribute to the delivery of zero-emission transport.
For more information on ZEST download our latest booklet that provides our ambition, role and value that ZEST can bring to the Australian market.