Metro: The Next Step for Large, Growing Cities
Metro has been shown in research to provide the highest capacity transport solution for greater population densities. And from the perspective of customers, the speed, efficiency and amenity of a modern metro system ensures highly reliable and efficient service.
Global Experience, World-Class Capacity
Keolis operates metros in France and the UK and is building others in India and China. Keolis is a global pioneer of and world leader in automated metros, introducing the world's first automated metro in 1983 to the city of Lille, France. It currently operates ten lines in four cities, with new projects planned and under construction.
Our knowledge extends across the project lifecycle, from early operator involvement to operations and maintenance.
Keolis Metro Networks with Key Outcomes
Lille, France: The first automated metro in the world, launched in 1983. The maturity of this network has offered us knowledge that we have deployed in all our networks. This encompasses the ability to enhance efficiency and environmental sustainability, including making energy savings. Lille is an example of the highest of the four levels of automation, with neither drivers nor staff on board (similar to Rennes and line D in Lyon).
Lyon, France: Keolis managed the design and conversion from a manual to an automated network. We are now coordinating the introduction of new rolling stock and the refurbishment of others, as well as a new automatic signalling system.
Rennes, France: The success of the first line in this city was replicated in a second line which opened in 2018.
Docklands Light Railway (DLR), UK: With six integrated lines, the DLR is one of the most well-known automated metros.
Hyderabad, India: Hyderabad is an example of a major metro project of a similar scale to the Sydney metro. The delivery model included the early engagement of Keolis to guide the design and development of the network and to mobilise operations.
Shanghai, China: Keolis extended the existing line 8 metro in Shanghai, home of the largest metro network in the world. The extension is fully automated and the first of its kind in Shanghai. It opened in 2018, it is operated by Shenkai (in a joint venture: Keolis 49% and Shanghai Shentong Consulting 51%). Keolis also operate and maintain the new automated metro system of the Shanghai International Airport, which connects the existing terminals (T1 and T2) to the satellite terminals (S1 and S2).
Pioneer and global leader in automated metros
Keolis is the world leader in automated metros
Our Five Pillars of Excellence
Wherever we operate, we base our actions on our five pillars of excellence. Each pillar has a set of processes and systems adopted by our companies that pertain to the entire lifecycle of the network. The five pillars ensure that we achieve daily operational excellence by enhancing performance, customer experience and economic efficiency.
Together, the five pillars of excellence guarantee that throughout each phase we;
Understand what our clients and passengers want
Transfer solutions that work and adapt them to local needs
Work with suppliers, clients and stakeholders to continually improve results
Take account of future requirements to deliver the best value
Capture lessons and share success.
We provide a wealth of central knowledge and support for our teams on the ground. This includes research centres staffed by our leading engineering, safety, operations and customer service specialists. A team of project experts advises every new business.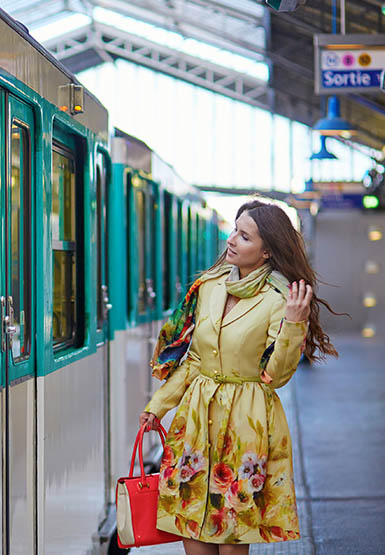 Our experience includes both greenfield and brownfield sites, so we have the capability to support delivery and operation of new networks or to enhance the operation of existing ones. In Hyderabad, we are engaged in delivering one of the most significant new metro projects in the world.
The Group's metro operations include a mix of capabilities from airport services to high-capacity urban rail lines. Our understanding of network capacity, as well as the role of automation in optimising capacity and efficiency, helps to ensure we deliver a service that meets the needs of the customer.
In Lille, the metro operates at 66-second intervals to maximise capacity.