26 November 2020 – Today marks the start of passenger services for Phase II of the Redlands Coast Smart Mobility Trial in Raby Bay.
The project is a collaboration between Redland City Council (RCC) and Royal Automobile Club of Queensland (RACQ), with support from EasyMile and operated by multi modal transport operator Keolis Downer.
This project marks the second trial of an autonomous vehicle in an open road environment, with access to the heavy rail station in Cleveland. It will provide useful insights for future deployments of driverless transport services in Queensland.
"We are delighted to be part of this project and bring on know-how operating driverless shuttles across Australia", comments David Franks, Keolis Downer CEO. "We look forward to gaining further insight into the role AVs can play in the door-to-door journey and create a positive customer experience."
The trial will last late June 2021 and will operate on Masthead Drive between Raby Bay Harbour and the nearby foreshore park in Cleveland just a short walk from Cleveland Train Station, on Wednesdays to Fridays from 9am to midday and 12:30pm – 3pm. Also, on Saturday and Sunday from 10am – 12:30pm and 1pm – 3pm.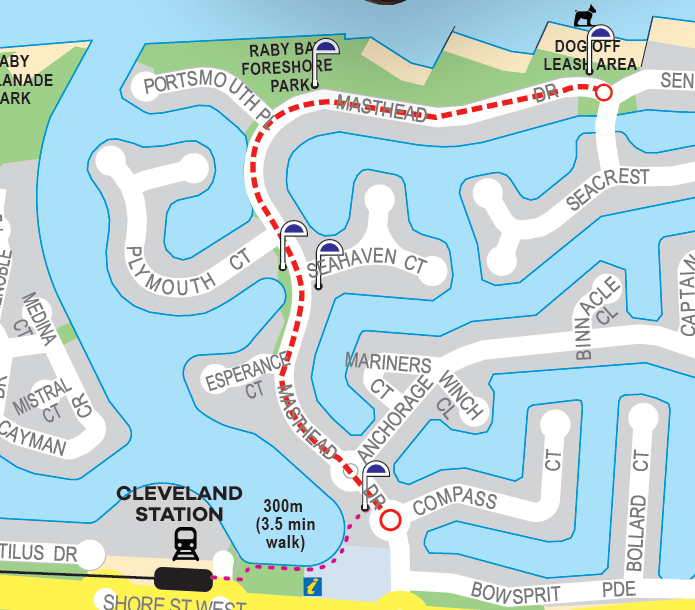 A chaperone will always be on board to monitor the environment, the vehicle performance and provide information to passengers. The driverless shuttle has undergone rigorous safety planning and testing to operate on public roads at around 20km per hour.
Keolis Downer and autonomous vehicles
Keolis has been operating autonomous vehicles since 2016 and has transported over 200,000 passengers across the world. With 40 deployments worldwide and more than 100,000 kilometres covered, Keolis is an expert in testing all aspects of safety, operations, technology, and integration into the public transport offer.
Keolis Downer is leading the way in the operations of autonomous vehicles, through the many trials that were conducted in Australia: La Trobe University in Melbourne (2017), Flinders University in Adelaide, Sydney Olympic Park and most recently, Newcastle Driverless Shuttle trial.
About Keolis Downer
Keolis Downer is a leading operator and integrator of public transport in Australia. With nearly 5,000 employees and a presence in five states, Keolis Downer enables 350 million passenger journeys per year. We operate and maintain the largest tram network in the world in Melbourne (Yarra Trams), the light rail network on the Gold Coast (G:link), and more than 1,000 buses in NSW, Western Australia, South Australia and Queensland. From 31 January 2021, we will also operate the Adelaide Metro train services.
Established in 2009, Keolis Downer is a joint venture between Keolis, a leading public transport operator established in 15 countries, and Downer, the leading provider of integrated services in Australia and New Zealand.
ALL MEDIA ENQUIRIES: Samuel Catling
New Mobilities – Stakeholder and Customer Engagement Manager
+61 423 221 238
Samuel.catling@keolisdowner.com.au