The coronavirus pandemic has impacted everyone's lives and the airline industry in particular has suffered dramatically. Over the last few months Keolis Downer has recruited nearly 40 former cabin crew, operations staff, and pilots to frontline roles – including as drivers, authorised officers, and customer service employees.
For many in the airline industry, a transition to public transport seemed like a great opportunity to continue to deliver vital passenger services – just on the ground instead.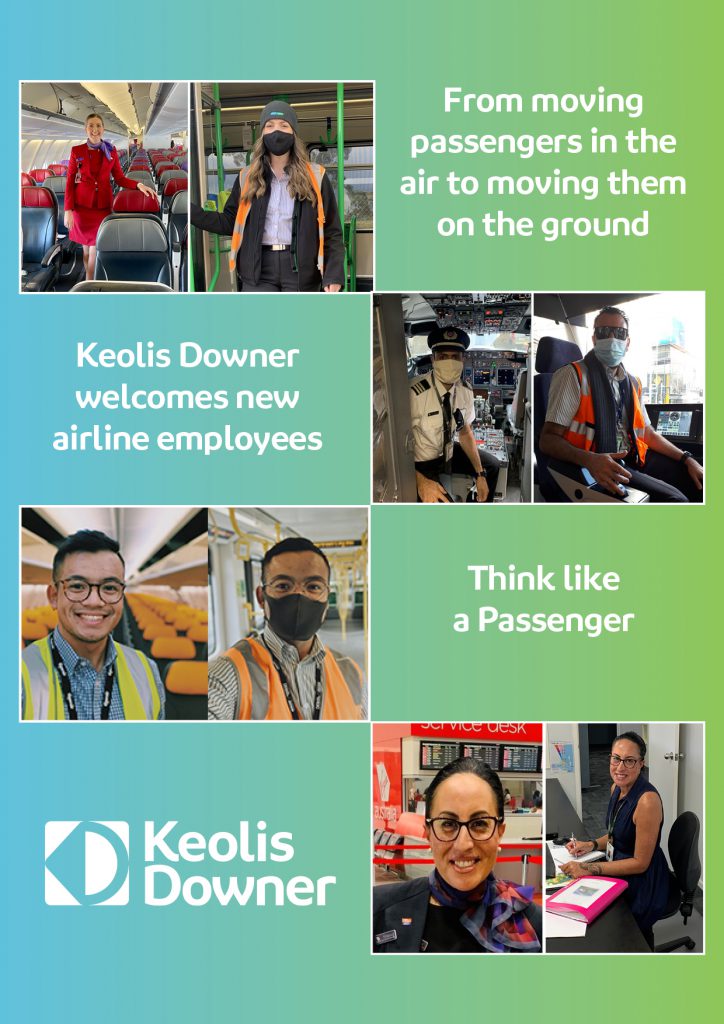 Emily Cashen, a former cabin crew member with Virgin Australia turned Authorised Officer at Yarra Trams, was one of the first new recruits and says that while the transition has been challenging at times, her experience in the airline industry has carried over.
"Every day I helped passengers in the air, and there are a lot of vital communication skills that you need to be able to do that well," Emily said.
"Those same skills I've been using in my new role – particularly during these challenging times where people may be feeling uncertain during their journeys."
Adam Snelgar and Phillip Tarquino were both pilots and even flew together before the pandemic caused flights to be grounded. It was pure coincidence that they happened to bump into each other at their first day of training at Yarra Trams, and now both work out of Southbank Depot.
Glenn Johnston, a former Jetstar pilot has transitioned his skills in the air to the road taking up a role as a bus driver at Newcastle Transport.
"While there are some differences, there are lots of similarities between pilot and bus driver. I am able to use my skills in navigation, customer service and on time performance throughout the journey –there's just less focus on the fuel gauge."
At Hornibrook buslines, Keolis Downer bus operations in Queensland, Kiriana says:
"I may have hung my wings up and I will always miss that sweet smell of jet fuel however instead of greeting a long line of aircrafts on early sunrise I now have the pleasure of being greeted by the red and green busses of Hornibrook Bus Lines and I couldn't be happier!"
Keolis Downer is proud to be able to offer these roles to Australians who have fallen on hard times due to the pandemic and benefit from their skills and strong culture of safety and passenger service.