5 February 2021

Keolis Downer during its first week of operating the Adelaide Metro train services, has already implemented some key improvements by rolling out an extensive cleaning program for trains and local stations.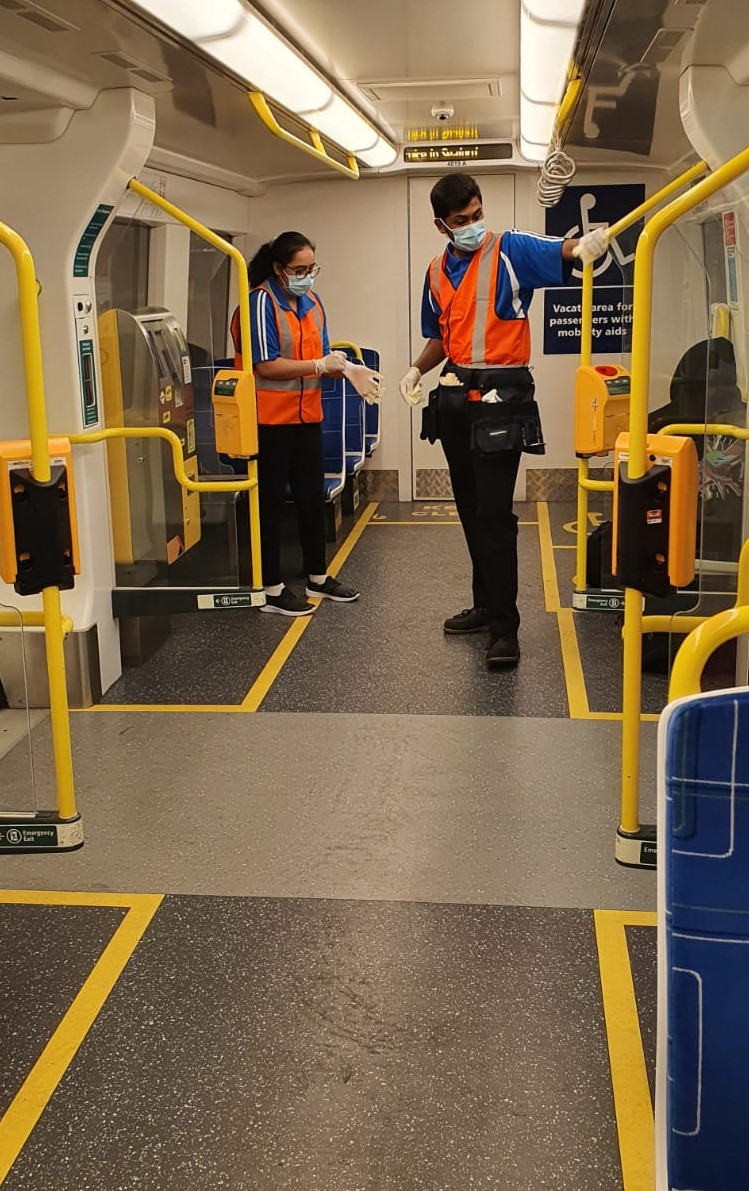 "One of our key focuses is safety for our passengers, our people and the environment,"

Keolis Downer Managing Director Robert Tatton-Jones says. "Through our extensive cleaning program, we have started deep detailed cleaning of our trains, which will each go through a four-week cycle program from now on. By early March all the trains will have been deep cleaned, providing a more comfortable and safer environment for passengers."

The new deep cleaning program includes steam cleaning of seats and the train ceiling, as well as disinfection of the carriages and the driver cabin.
Once the deep clean is finished, trains are sanitised using an innovative fogging technique that leaves a preventive shield on all touch points to prevent bacteria from common viruses and to protect against COVID-19.

"This approach has proven to be effective and is non-toxic to the environment. In a context where we have to learn to live with COVID-19, it is even more important to keep a strong focus on hygiene and safety," Mr Tatton-Jones says.

"Daily cleaning of touch points on trains and stations, including vending machines and screens is also part of our extensive cleaning schedule," Mr Tatton-Jones says.

Sanitisers have also been made available at key stations to encourage travellers to adopt good hygiene behaviours at all times.

"We also want to ensure the safety and comfort of our people, with drivers cabins receiving deep cleaning and daily ongoing cleaning. We'll also provide drivers with access to their own cleaning tool kits for additional use if they wish to do so."

About Keolis Downer
Keolis Downer is a leading operator of public transport services in Australia. With 5,900 employees and a presence in five states, Keolis Downer enables 350 million passenger journeys per year. We operate and maintain the largest tram network in the world in Melbourne (Yarra Trams), the light rail network on the Gold Coast (G:link), and 1,000 buses in NSW, Western Australia, South Australia and Queensland. We also operate and maintain the Adelaide Metro train services.
Established in 2009, Keolis Downer is a joint venture between Keolis, a leading public transport operator established in 15 countries, and Downer, the leading provider of integrated services in Australia and New Zealand.
www.keolisdowner.com.au

ALL MEDIA ENQUIRIES:
Segolene Deeley – Corporate Affairs Director
Segolene.deeley@keolisdowner.com