5 February 2018
Keolis Downer appoints David Franks as new CEO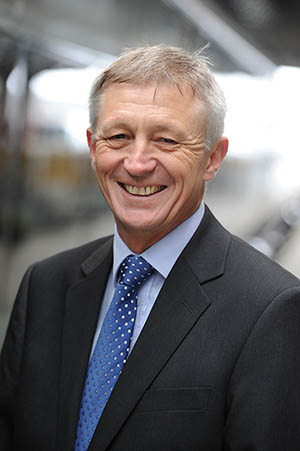 David Franks will start as Chief Executive Officer of Keolis Downer on 19th March 2018 and will be based in Sydney.
As CEO he will oversee operations and drive the development of Keolis Downer in Australia and New Zealand.
Keolis Downer today announced that David Franks has been appointed Chief Executive Officer effective from 19th March 2018. David has more than 45 years' experience in the public transport sector and has a proven track record successfully leading public transport companies by significantly improving people management, operational performance and driving growth.
He started his career working for British Rail and then held numerous senior executive roles in the public and private sectors, across all modes, in the UK and in Sweden. During his career, he improved operational KPI's and grew passenger satisfaction while maintaining continuous improvements in all operational areas and building strong relationships with Governments and transport authorities.
Most recently David has been CEO of the national rail operator in the Republic of Ireland, Iarnrod Eireann, leading the maintenance and renewal of the railway infrastructure and the operation of all passenger and freight rail services.
As CEO of Keolis Downer, David will oversee all Keolis Downer operations in Australia and drive the development of the business in Australia and New Zealand.
Leila Frances, Chairman of Keolis Downer comments, "I am delighted David is joining Keolis Downer. His operational focus and strong background partnering with Governments and public transport authorities are considerable assets to lead the development of our activities in Australia and New Zealand."
"Governments have an ambitious agenda to deliver major infrastructure and public transport projects in Australia's fast-growing cities and we will continue, under David's leadership, to support the delivery of their vision."